Marina operators in Croatia report improved financial results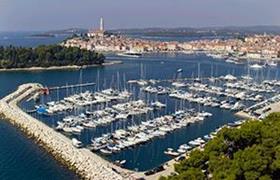 Croatian marinas managed to increase revenues to HRK 857m (US$130m) in 2018, up 2.7% compared with a year earlier, according to the Marina Association of the Croatian Chamber of Economy (HGK).
"Over the past few years, Croatia has become one of the top destinations for maritime tourism," said Ana Klarić, HGK director for tourism, reports Jutarnji List.
The Croatian association, which joined the International Council of Marine Industry Associations (ICOMIA) last year, represents the interests of the country's marina operators. Its members include ACI Marinas, Marina Veruda Pula, Marina Punt, Marina Zadar Tankerkomerc, Marina Kornati Biograd, and a number of other industry players.
ACI Marinas remains the country's largest marina operator, with 22 facilities located in the west of the country. In 2018, the company posted record revenues of HRK 216.1m (US$32.8m).
Most recently, ACI Marinas launched a new facility through an investment worth HRK 150m (US$22.8m). Located on Croatia's Adriatic coast, the marina in Rovinj has a berthing capacity for 196 craft.
Source: https://www.ibinews.com/marinas/croatian-marinas-grow-revenues-in-2018/34215.article